I've got to say that the server dtata bindings ui in action steps is still horrible buggy. inside repeats with conditions (multiple steps), none of the data can be accessed. Theses are so old bugs and now really need to be fixed. It's so frustrating that this is still not working …
I've got a repeat region where I grab image size data then I make an upload, add a condition for if the upload is happening and that I try to add another condition where I load the uploaded image and try to check the images sizes. I can't select the uploaded image as it does not appear in the ui.
Edit: I also can't access the upload.name in the DatabseUpdate ui. Looks like repeats containing conditions aren't supported (anymore).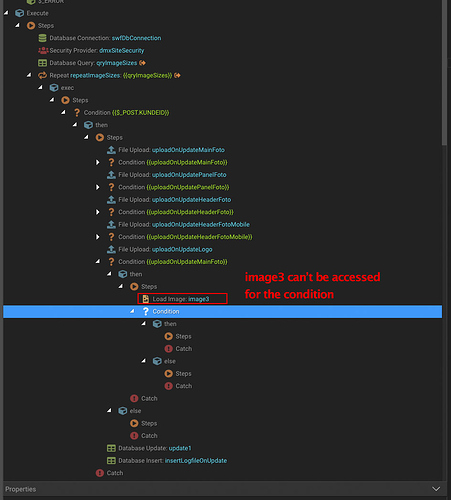 Also accessing $parent data is NOT working in any steps/levels we've tried to apply.