Hi. Continuing the discussion from Login - Create a Working User Login Page:
I followed this and have setup secure login & logout. It seems to be working ok. But I could not find anything regarding the Cookie Options for Security Provider.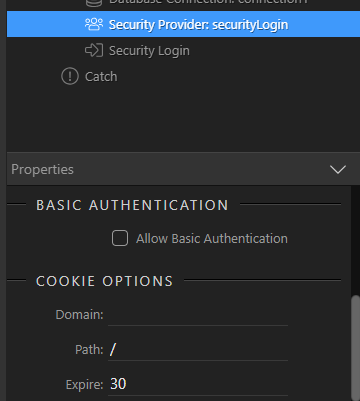 Can someone please explain or point to a doc explaining these options? Also, the user doesn't seem to be logging out automatically after, say 30 mins. Is that something that can be set with the Expire option?