I have set up a page where I use Nested Repeat Regions as described here Nested Repeat Regions.
Because it creates such a long list, I want to have a search facility to return a set of results but I can't work out how to do it. I need it to search in the top level query and in the nested query. How do I do this?
Currently I can only get results from the top level query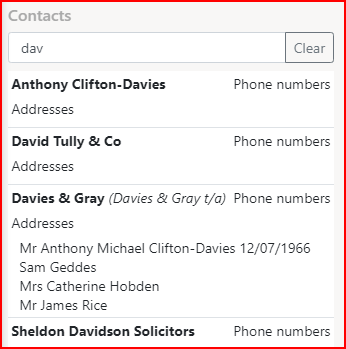 If I search for something I know to be in the nested query then I get a blank result.