Hi,
If you pages have a lot of elements on the page like mine do, between forms/tables/buttons/alerts/notifications and so on… you soon have a lot of scrolling and clicking to drill down to the element you require in the Data Bindings/Available Actions select.
I would like to see a Data Bindings/Available Actions search to speed up the whole process.
This is my example.
Before search is applied.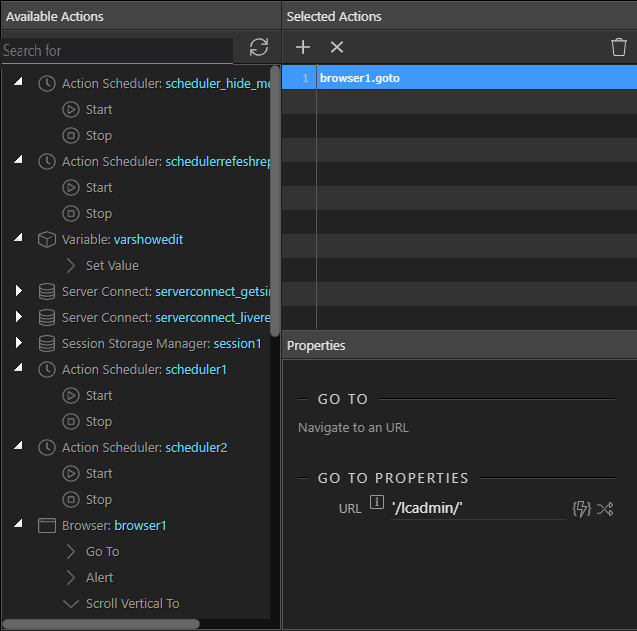 After I search for "Action scheduler"

Thanks,
Ray.