I wrote a slightly long-winded post recently, with suggestions about the Medium Editor. I included one question which I probably should have put it into its own topic - the title of this post.
If Medium Editor is used to apply heading tags, only heading options are available for that text. Eg here are typical editor options, including the option to remove formatting:
If a heading is applied accidentally, there is no way of undoing this*; only alternative headings can be selected: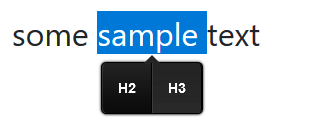 I thought about adding a button to remove tags from the textarea using Medium Editor, using the formatter. This wouldn't be an idea solution, but at least it would be a way of removing the incorrect formatting. However it seems that the expected actions are not available for Medium Editor textarea (they are for a normal textarea). I mentioned some new problems with the actions panel recently; I don't know if this is related. In any case, the actions for the Medium Editor appear like this: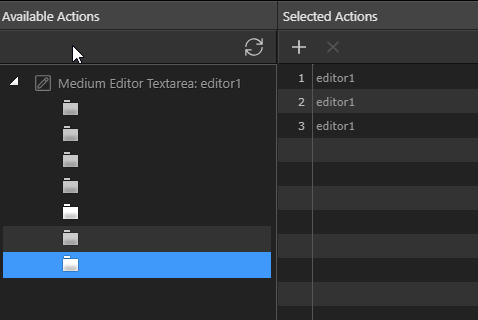 Here are the expected actions: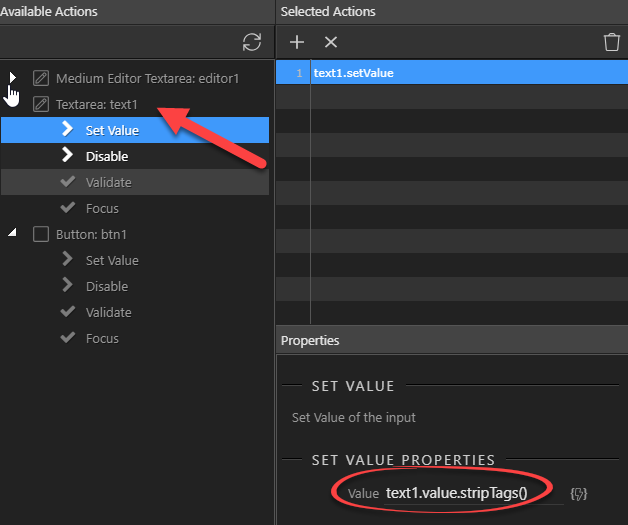 No actions can be performed with these 'dummy' actions.
*Actually it seems shortcut keys (eg Ctrl+Z) will undo the formatting. However this is not a feasible alternative in most cases.