When trying to implement a Direct MySQL Database connection in Digital Ocean, and after following all the instructions in the document: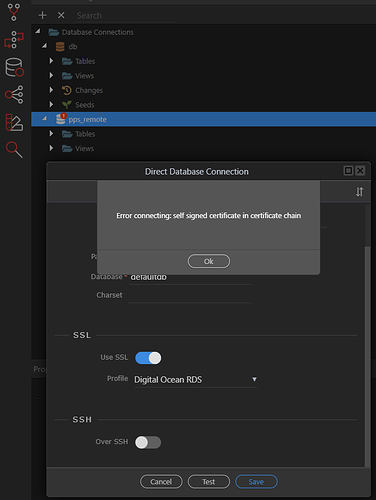 I get the following error message:
"Error connecting: self signed certificate in certificate chain" .
I can connect to the database perfectly with Workbench, but not with Wappler.
Thank you very much in advance for your help.
Best.
Jay