I'm creating/importing a machine (I've tried both and get the same result) at digital ocean. The machine is created fine, and I can use the SSH terminal to connect just fine.
However I cannot see the machine projects, nor Deploy.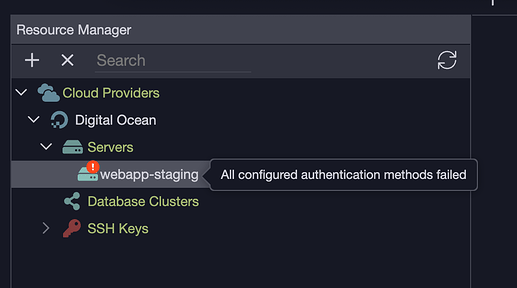 I have previously used a different personal access token on another project, is it possible that is creating the issue?