======== TEMPLATE BUG FORM ========
Wappler Version : 3.0.1
Operating System : Windows 10 Pro 1903
Expected behavior
Should be able to browse the document tree to find the element I am wanting to bind
Actual behavior
What actually happens?
Shows only the current object, when I use the search function at the top of the dialog it will show me all Server Connect objects but none of the rest of my page (no modals, content or other elements)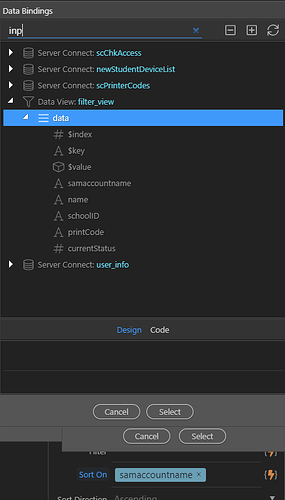 How to reproduce
I'm trying to create a simple data view filter using the input from a text input. But when I click on the bindings picker, I cannot navigate to the input. The input text box (ID inp_filter) is located in a dynamic modal.