Hi all,
i am facing issue, not able to perform any sort of field update within the form,
I have followed the lesson here: https://wapplerunwrapped.online/videoplayer.php?id=16
here is the info, please advice where is my mistake, as i can't see any error
DB: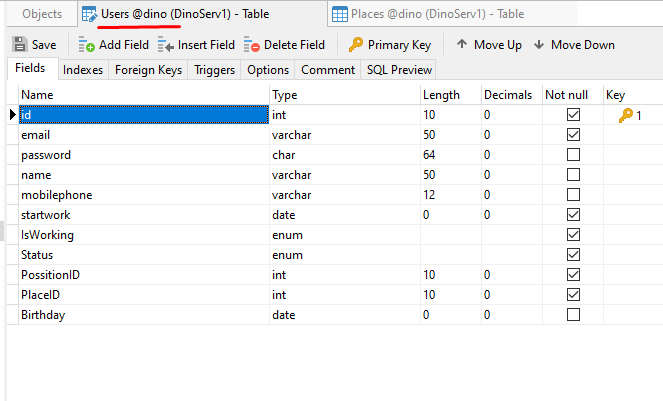 i have created 2 server actions:
updateuserbyid = is to write updates
userbyid = to get data.
here how it is set

userbyid

updateuserbyid

then i have created a page, added serverconnect and queary1(ID)
created generated form with these params:

I have removed the ID field from the form, so it it can not be modified.
url to page.
http://dino.serviceclientele.net/admin/edituser.php
for testing i have tried changing only mobilephone value or name value,
nothing is saving.
please help