Hi,
I updated my Wappler to 3.4.0, created a fresh new NodeJS project, added GitLab as per the new stuff, published my NodeJS app to dev server - and everything was working fine so far.
Next, I created a new server action and tried adding a new database connection. But this what I see: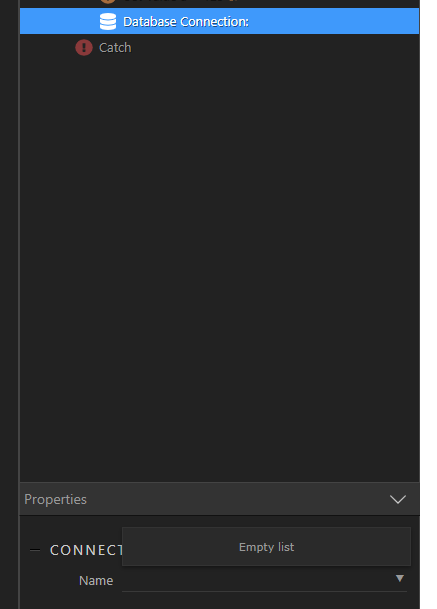 The two buttons - "folder" & "link" are not visible.
I tried creating a connection in the DB Manager UI, and clicked the "server connection" button, and it returned a completely blank popup with just a save button.
Please help. Need an urgent fix. I am unable to proceed on my project without this.
P.S. Don't know if this is a bug since this is the first time I am trying DB connection with NodeJS.