Wappler Version : 3.0 rc3
Operating System : Windows 10
Expected behavior
When i create a server side validation step, i.e. to check if DB record exists, the validation message should appear on the client side if i have set it up correcttly.
Actual behavior
The server action works as expected (i.e. fails due to DB record already existing) but the message is not displayed on the client side.
Please note, i have checked the forum and my own work and believe everything is set up correctly.
To confirm:
the validator.js and css files are loaded in the head:


The Validation step has the linked field matching the Name of the input field that the validation step is set up on, see UI screen shot and also the code from the server action file: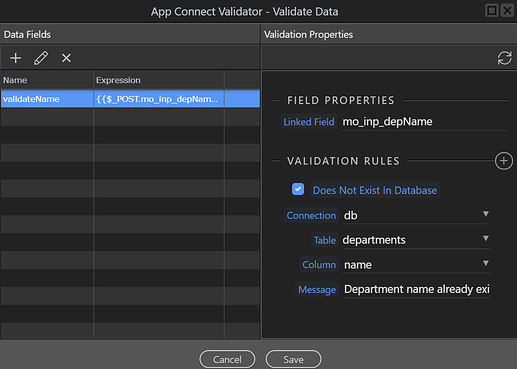 And the code itself: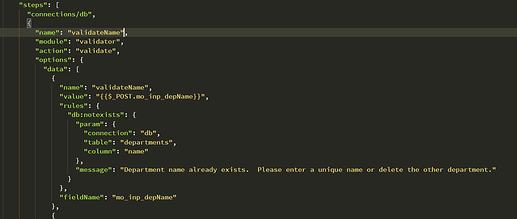 How to reproduce
Create a server action with a validate data step (DB record does not exist)
create custom message
see if it shows in client side.