Wappler Version :4.9.1 and Beta 5.6
Operating System : Windows 11
Server Model: Node JS
Database Type: MariaDB
Hosting Type: Docker
Repeating the output of an exec action should return a list of fields as it does with other actions.
What actually happens?
The repeat returns an empty list, output is enables for the exec action.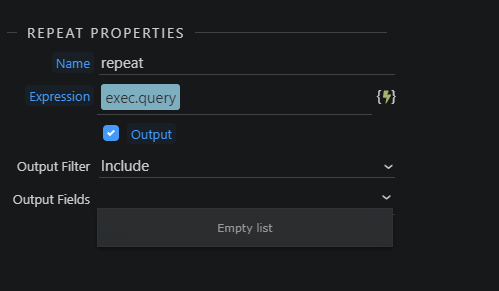 I've tried in 4.9.1 and 5 beta 6, both show the same.