Wappler Version : 4.0.1
Operating System : Windows 10
Server Model: PHP
Database Type: MySQL
Hosting Type:
Expected behavior
What do you think should happen?
I would have expected to be able to add an unlimited number of columns, or some warning as to the limit.
Actual behavior
What actually happens?
Seems that there is a limit of 150 columns.
How to reproduce
There seems to be a limit of 150 columns and so, in this case, the last 12 columns do not get imported.
In this first screenshot I managed to import 150 columns. If I tried 151 columns then it would fail.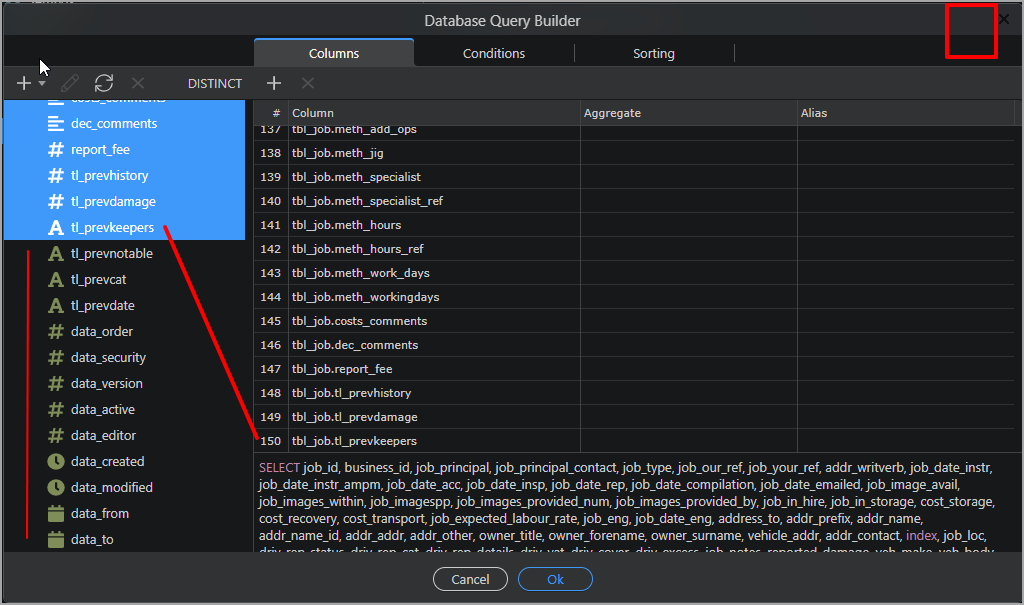 If I try to import all columns in one go then approx the first 60 columns (or so) get imported into the list BUT ALL columns are shown in the SELECT query at the bottom.