We present you an Info Screen Application built for Basel Zoo (Switzerland) by André Bender (Swiss Web Factory ), known in our community as @swf.
Here's the description he kindly provided:
Info Screen Application
For Basel Zoo we have implemented an info screen application with a real-time visitor counter.
The screen is in the entrance area of ​​the zoo and shows, in addition to the latest news, the number of admissions still available due to corona.
The application was developed in Wappler and receives news information from the web database and visitor numbers from the cash register system via JSON file.
We used Swiper for the animation and we update the data with the scheduler. The information texts about the visitors are displayed alternately in 3 different languages.
The content of the slides is controlled via our CMS. In addition to the background images, we can flexibly determine the text blocks, additional information and the display duration of each slide: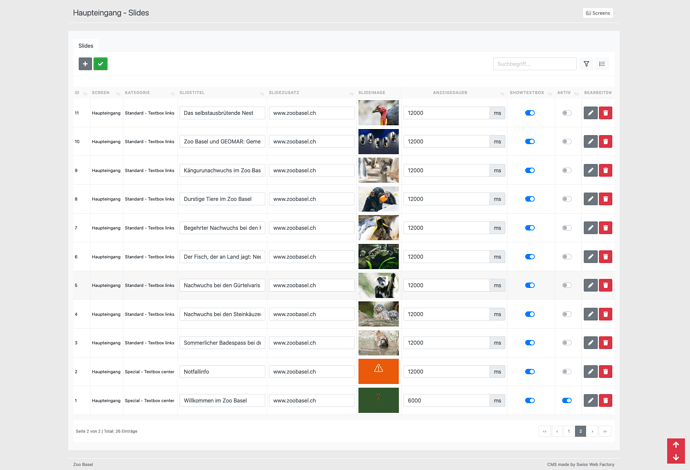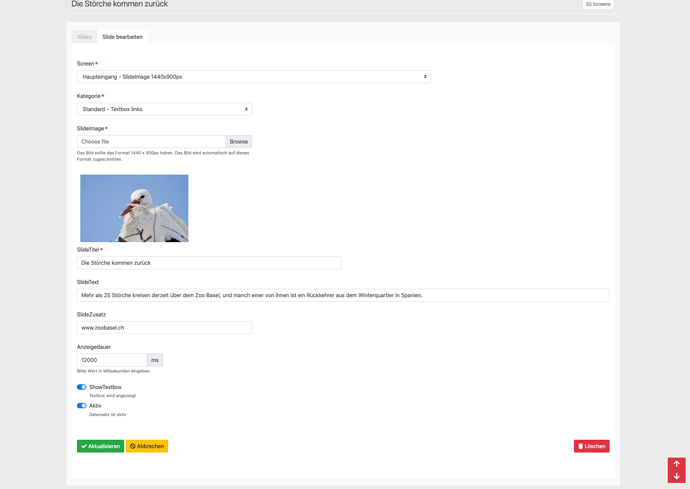 The number of visitors is also shown on the zoo's homepage https://www.zoobasel.ch. These are controlled according to the display day (not every day has to be counted) and a minimum number of visitors. We can also control this data, together with the refresh rates, via our CMS.