Hi, I have added a tab content element to my page and in its default configuration of 3 tabs, it works well.

If I try to add a 4th tab, by duplicating a 'nav list item' and a 'tab pane', setting their ID's to be the same, as was mentioned in another forum entry, also making sure that only one tab is active, the behavior is still a bit chaotic.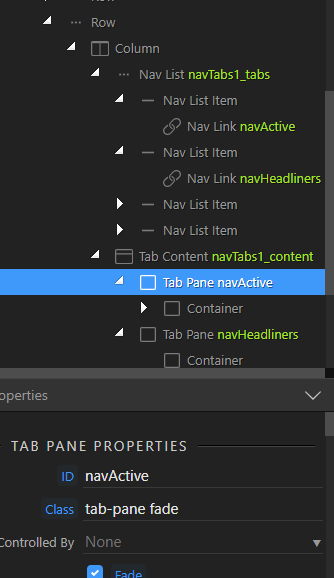 In the browser (and also preview mode), as I swap between the tabs, the content is not refreshed properly.

I also note that there is a 'Controlled By' in the nav pane properties, I tried setting this to the nav item id as well, but did not work.
The page this time is marama-cloud.com/home_test2.php