I am putting together a web app, using F7 and it works well on desktop and Android but when I add the page to the iPhone home screen I encounter an issue that I am tearing my hair out with.
I am aware that Apple's support for PWA is 'limited' but I have tried to design the page as a SPA with routes for dynamic content.
What I hoped would happen is that the page would only change by way of the routes showing/hiding so the opening in browser issue when clicking on links would be avoided. What I am finding, though, is that I get an annoying bar at the top of each page: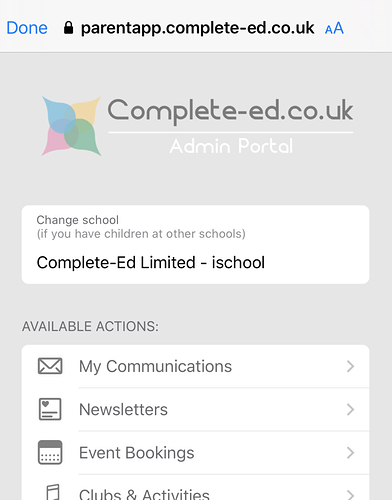 When clicking the 'done' button the user is taken back to the login page.
My structure is as follows:
Main index page with routes for the user action buttons and a route for login/register
Server Connect kicks in on load and checks if the user is logged in. If not, a browser element on the index page is used to 'go to' the login route.
If login is successful, the users details are retrieved and the index page (select lists, branding etc.) is updated.
Weirdly the login page appears without the 'Done' bar at the top.
I have a feeling that using the browser component to navigate is causing the problem but I am really stuck as to what to do instead. It seems as though, after the first navigation, it is treated as a Master/Detail page.
Any help that the wonderful Wappler Community can provide would be greatly appreciated.