In working on this php page to send emails I keep running into a time-wasting loop when I want to check the properties on these actions steps.
While looking at the 3 properties below my Connection Step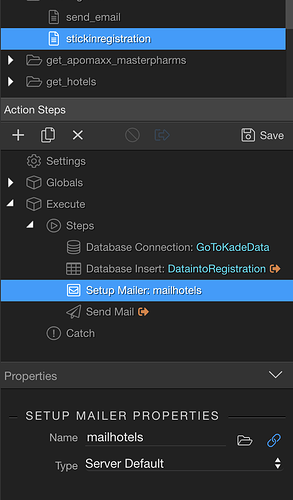 When I Select Setup Mailer or Send Mail I get the following warning –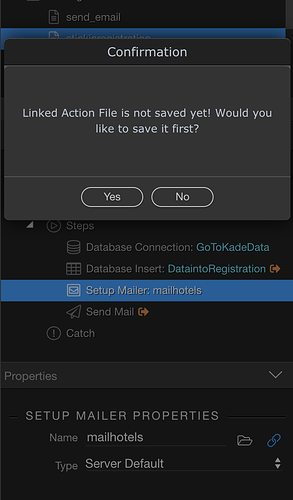 I go through the individual Save steps thinking I've taken care of this.
But then as I try to move up to the Database Insert step the warning is there again.
I've tried unlinking the files and then saving from the top down but I still can't get the Warning to stop popping up when clicking the last 3 to check properties.