Okay, so with all the talk of Docker and making it a default project setting I decided I would give it another go. I am now an hour in and no closer to setting up a test site than I was two hors ago.
Test Connection: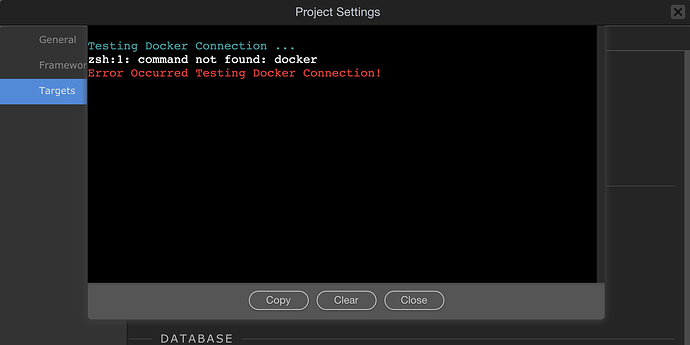 Switch Target to Docker and says I have to launch it first …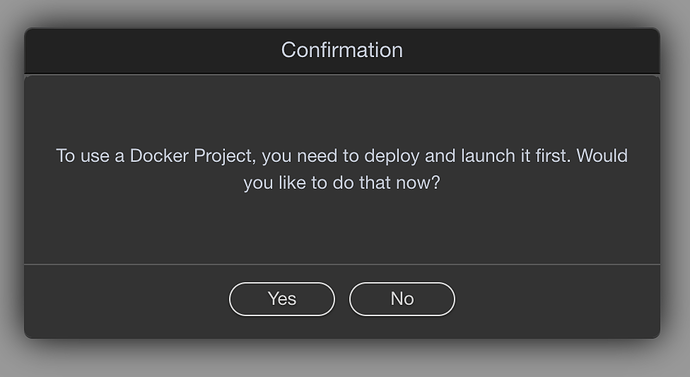 Click Yes …
If I was a new user to Wappler I would have given up by now.