I'm attempting to use a font awesome icon, but when displaying via browser 6.0.0 the Content-Security-Policy is blocking the font awesome links. Google api's are also blocked.
Current default policy in Wappler:
<meta http-equiv="Content-Security-Policy" content="default-src 'self' data: gap: https://ssl.gstatic.com 'unsafe-eval'; style-src 'self' 'unsafe-inline'; media-src *; img-src 'self' data: content:;">

Errors received: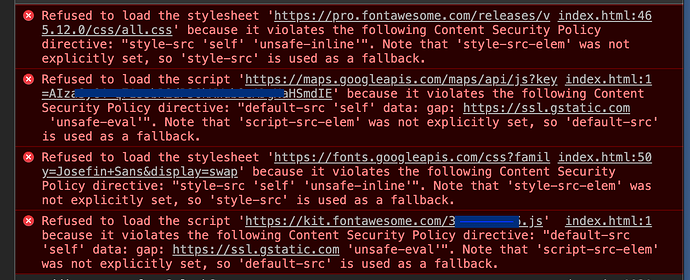 Does anybody know which piece of the policy is triggering the block?
–Ken