Hello Guys,
I'm using an Australian API, to find business's entity name using "ABN number".
When I fetch the schema on the Server Connect, I have this:
When I remove the word "Callback" and the parenthesis on the Wappler API Schema Editor, the scheme is fetched. Is there a way to remove automatically this word and parenthesis?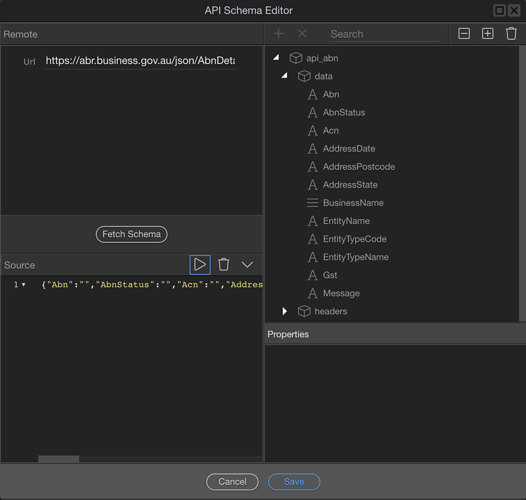 Thanks!