Hi,
I'm working now with Wappler 2.0 and trying the dropzone for first time.
I have a problem: I tried to set that on success the form would reset and notifies appears.
Form work properly, also wit progress bar, but nothing happens on success: no reset of the form no notifies appears.
Can someone help me please?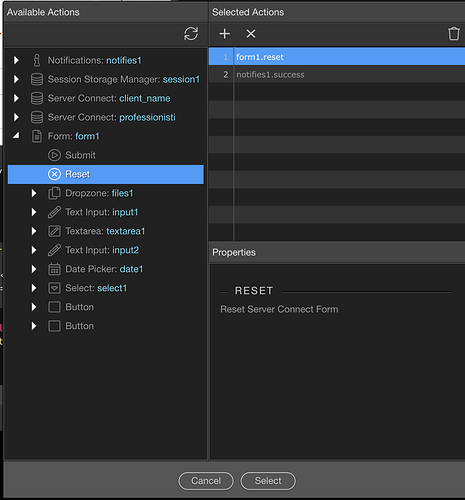 thank you !!
Roberto