Wappler Version : 2.0.2
Operating System : Windows 7
Expected behavior
Design view should load and show elements from the app structure.
Actual behavior
Blank page, not thing is being shown. it looks like this: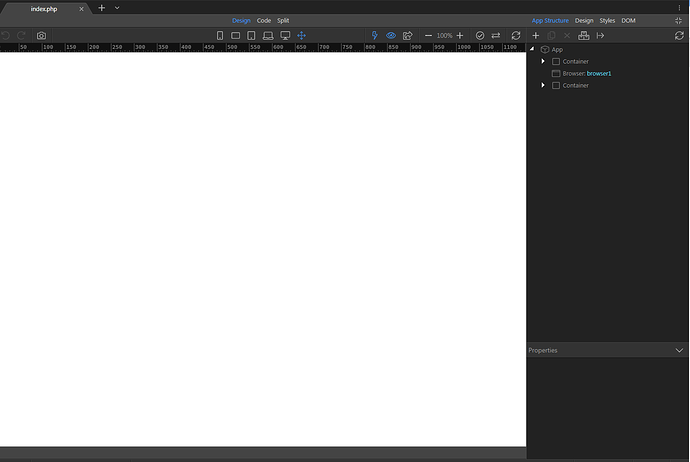 Both for files with extention .php and .html
How to reproduce
This one is a bit hard to say, as I get this when starting Wappler( in normal mode and running as Admin).