======== TEMPLATE BUG FORM ========
Wappler Version : 2.9.1
Operating System : MacOS Catalina
Database driver: PostgreSQL 11.1.x
Expected behavior
What do you think should happen?
Database manager should apply migrations and create the objects in the database
Actual behavior
What actually happens?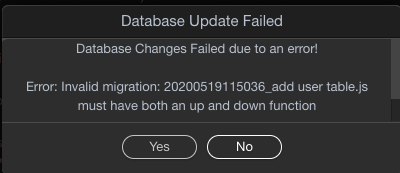 How to reproduce
Run a local docker setup with postgresql 11.1.x
Create a simple migration with a table creation
Try to apply changes
You get the error.