Wappler Version : 5.5.2
Operating System : Mac OS 12.6.1
Server Model: PHP
Database Type: MySQL
Hosting Type: Docker
What do you think should happen?
Selecting "contains" from the dropdown for query conditions uses "like" in the query and in the "operation": "like" setting
What actually happens?
It's using CONTAINS in the query and "operation": "contains" which causes an error and you have to manually change them in code view.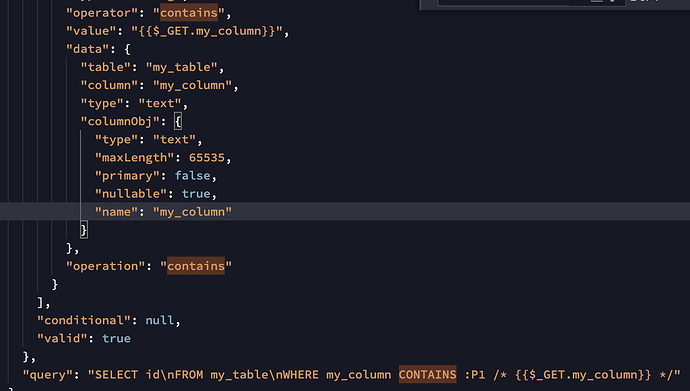 How to reproduce
Create a query and select "contains" from the condition dropdown.