OS info
Operating System : Windows 10.0.18362
Wappler Version : 2.3.1
Problem description
Lightning Bolt missing in Design view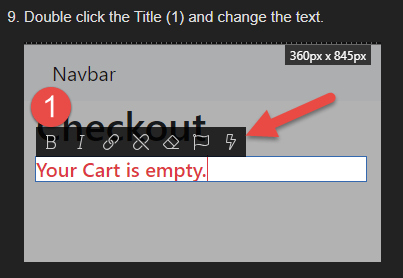 My apologies for the cryptic post. My head was spinning around while nearing the end of a rather long part of the wCart tutorial.
What I meant to say is that by double clicking the button, it brings up the toolbar which contains the thunderbolt as in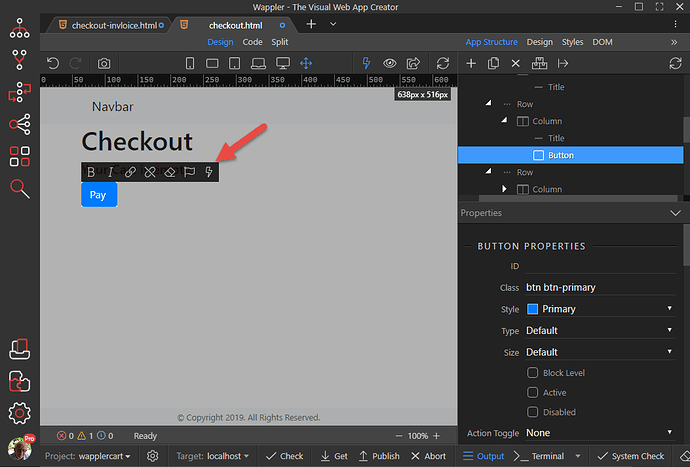 But when I Toggle App Connect Mode, the thunderbolt disappears, so that I have to go into Code view to attach a dynamic value.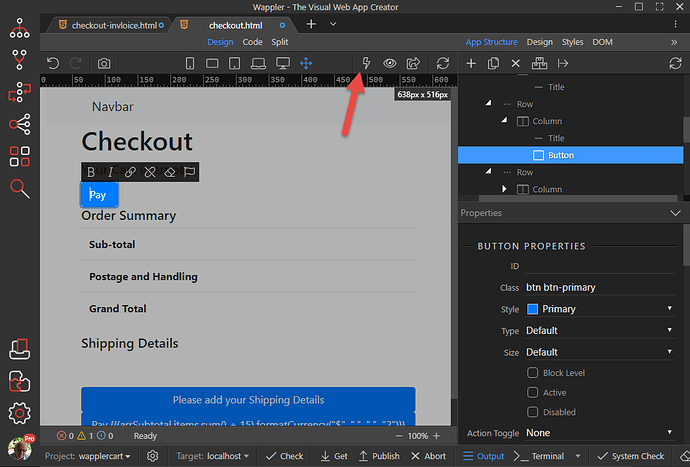 I hope this clarifies the problem.
We will have this improved in the next update.
This topic was automatically closed after 23 hours. New replies are no longer allowed.