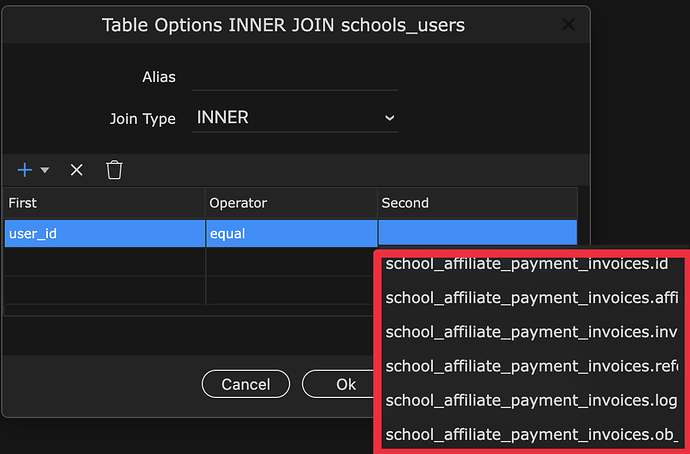 Can we please have the ability to make this larger? This is so hard to work with just like Bigger 'input tables' in server actions
The only way to make it a bit workable is by doing this…
Ideally we can do this combined with making the whole 'options' window wider, so i don't need to horizontally scroll.
On top of that, please save the preferences so I don't need to do it every single time I click on the join window.