Hi, I have just started a new project with Wappler 5.3.2.
I have created a server action and pushed this to the staging server. Whenever I call the server action, I get the following error.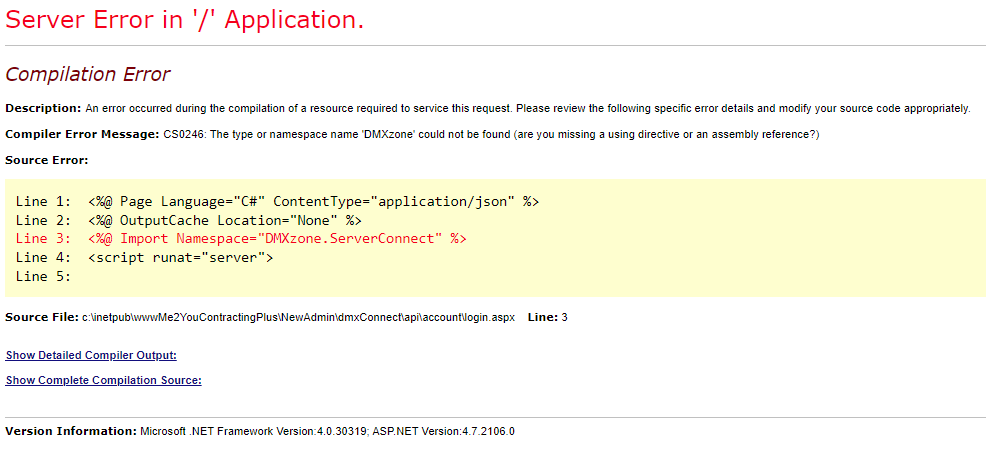 I have confirmed that the contents of my BIN folder in Wappler match the BIN folder on the staging server.
Operating System : Window Server 2012 R2
Server Model: ASP.NET 4.5
Hosting Type: IIS
Any help pointing me in the right direction would be great.
Thanks,
Ray