I know this is probably a silly question, but I can not get it working.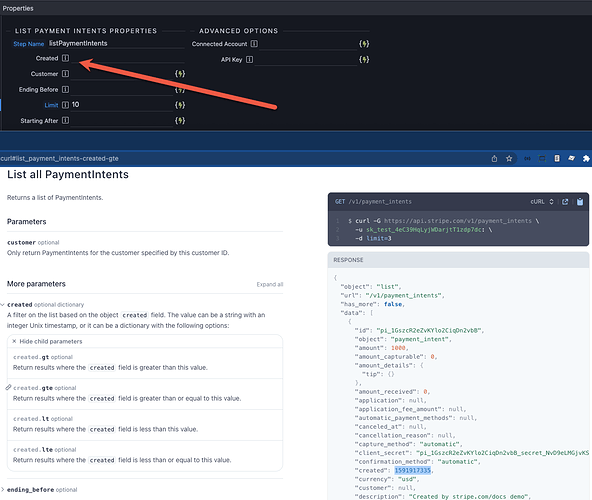 Stripe docs say the syntax is created.gte=1619827200 if I am reading it right
I feel as though I have tried every different way to write this so it will return 10 results where the date is greater than 1 May 2021 00:00:00 but no matter what syntax i use i get the error of invalid integer so a bit unsure if my syntax is incorrect or my unix timestamp is incorrect.
Something so seemingly simple has me spinning my wheels, anyone got a suggestion.