In an ASP .NET app, when single query step is returning below error: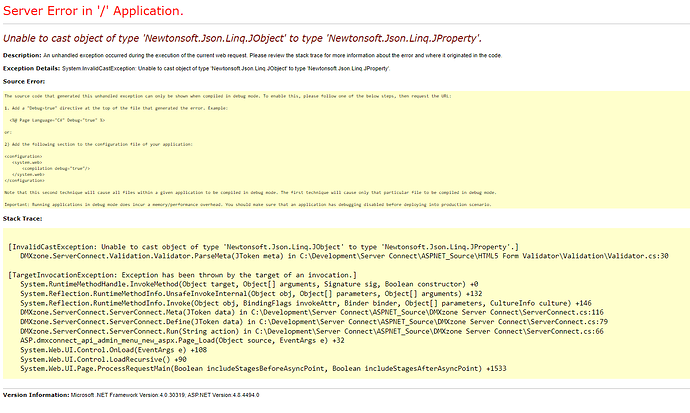 I have few other tables and Server Actions, where single query is working fine, but not always.
Have tried creating a new SA with just 1 single query, but it fails.
What I have found is that if the query returns more than 1 row, its bound to either return this error or just return null.
But if I add WHERE conditions to ensure that only 1 row is returned, it works.
Also, if I add a single query directly, it just does not work. But if I change it to multi-query and back to single, or just add multi-query to start with and change it to single, it starts working again.
This looks like a bug, but not entirely sure. Please help.