I'm trying to connect to my Server Connect API quite a while now and I need some help.
My setup:
Server Connect API on local Intranet (IIS/PHP): https://api.vewa.de:10445/api/v1/security/auth
For testing purpose the API only sets a value, nothing else
You can test it by clicking on the link directly or by using https://resttesttest.com
Using this API from my Apache Webserver (https://www.webco.de/dmxConnect/api/api_test.php) on the server side gives me a Connection refused Error and I can't find out why. Testing it on my Mamp or Docker installation it works.
Here is a screenshot of the server-side configuration: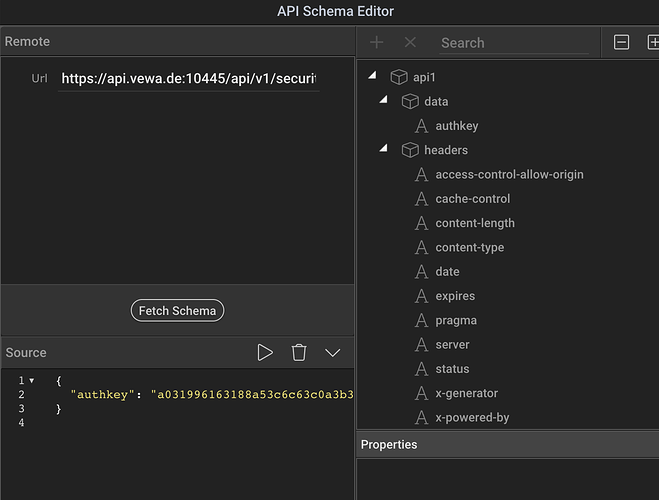 If I use my test API from the client-side it does work.
What am I missing?
Edit:
I have two additional links
server-side API: https://www.webco.de/testapi.html
client-side API: https://www.webco.de/testapiclient.html