Hi All, I am trying to create a simple form to send data by email. I am getting 400 Error and 405 Error. Can you please take a look at
https://daviesandgray.co.uk/bookings3.php
It contains a form with reCaptcha and Dropzone.
Errors…
HTTP method GET is not supported by this URL : Error 405
and
400 Bad Request : "recaptcha": "Recaptcha check failed."
I am sure I have forgotten to do something.
Here are some screenshots of the Wappler stuff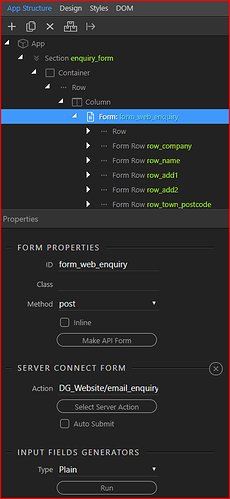 Cheers
Neil