I am building a set of Mongo extensions and need to control data flow.
When creating an extension is there a way that I can add the same kind of functionality to the extension GUI like you have on a select list.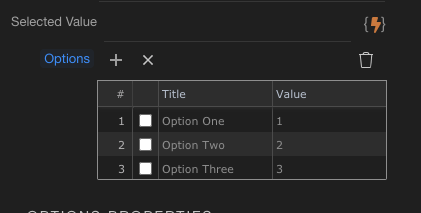 Define a var and then map it to the incoming $_POST var.
At the moment I am having to do a dynamic shim where I take the whole $_POST and push it to the extension. I then extract the _id encode it with Objectid and then build the update or insert doc from the rest. This is fine for experienced developers that will know how to clone an extension and apply rules where needed. It also means there is no schema which means that anything can be pushed to Mongo. By defining key value pairs I can enforce a schema.
What I would love to do is use mongoose instead of Mongo Native as it is more secure. The above functionality will mean I can build a schema builder extension. A plus for security and means I can build a more noob friendly solution.