Hi,
So i'm running into an error, and can't seem to find the solution. the error i'm getting is from PostgreSQL: "lastval is not yet defined in this session". the error comes up when the on success is being triggered for notifications. the data is being stored in the DB.
The form, from which it's posted, is generated by a repeat from a card group(like the image below). This to show a grid, on each grid tile there should be a form to add data to the information shown on the tile.
Setup: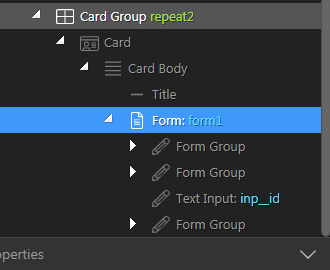 Any one an idea to solve this, or built the structure in a better way?
Kind regards,
Nick