Hi,
I have created a mobile app, web app and website with Wappler and have learnt a great deal so I thought I would try a desktop app with electron.
But I am confused about the SQLite option.
I created the basic project by selecting desktop app, including node.js and also a SQLite database but how do I access the database?
For background, the app will connect and pull data from an ecommerce site using the woocommerce API.
I am familiar with the woocommerce API (I previously tried creating a mobile app front end but got stuck with the cart etc.) and I do not want to store the woocommerce data offline but I thought I could use the SQLite database to store app settings and a few other bits of information.
I have the database connection -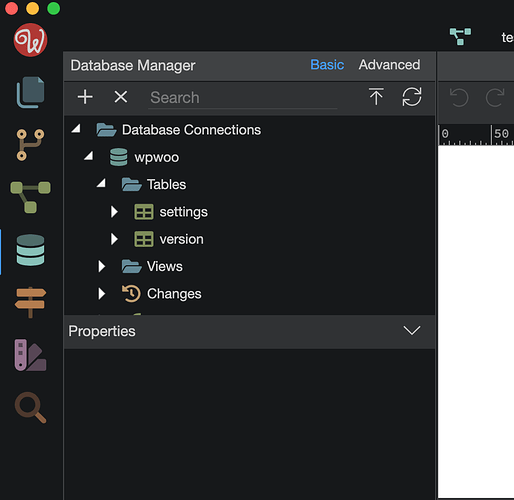 But the workflows tab doesn't show server connect, only app flows -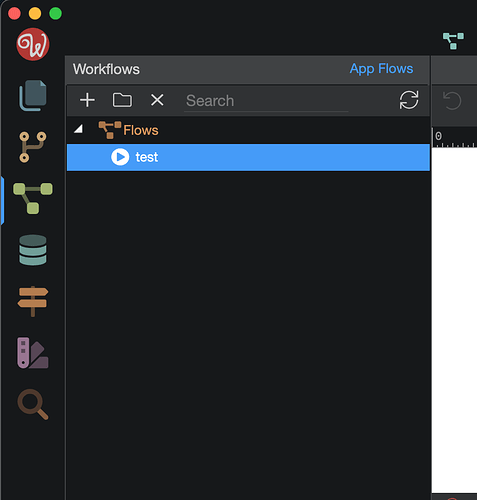 Previously I have used a server project for the database and API calls, then separate projects for the web or mobile front ends but I thought, given the options available when setting up the desktop project I should have everything for the desktop app in one project. If not, how would I combine/distribute the two projects?
I think I understand that node.js is needed to present the *.html pages and Wappler goodies on the pages but I thought it would also allow access to the local SQLite database (since there was an option to create the local database). Am I missing something? Is this integration on the roadmap? Should I be using a node or Cordova plugin?
Any tips/advice/ideas welcome