OS info
Operating System : Windows 10.0.18363
Wappler Version : 3.5.5
Problem description
When creating a dynamic attribute with a combination of text and bindings, what I selected is shown in the properties but is not saved in the code.
This is the properties box of my textarea, after I filled in the value using the binding button: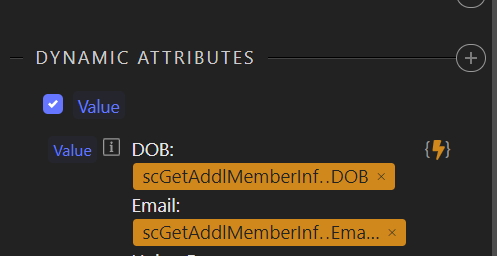 And this is what the code view shows:


Steps to reproduce
Click on the binding button in a dynamic attribute (e.g. Value) of a component
Create a binding that mixes text and variables
Click on Select
Many times, the intended content is lost.
Many thanks,
Alex