Wappler 2.9.1
MacOS Catalina
Can't access remotely to a Heroku PG database.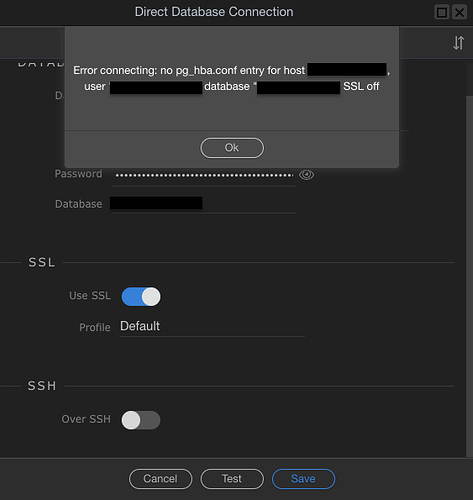 They provision their DBs with Amazon AWS but SSH is not needed.
ec2-sampleid.eu-west-1.compute.amazonaws.com
The connection data is OK as I have my desktop PG database app connecting without problems.
If you need credentials to investigate please let me know and I'll send them via PM.
Additional links with info: