I have been using the Date Picker to great effect but I want to restrict the years available to say, 2015 through to 2022 and therefore not have, for example, 2004 available.
I understand that the way to do this would be to select Show Dropdowns and use the Min Year and Max Year fields, but I can't get it to work. I have tried with dates such as 2015 and 2022, I have also tried -3 and 3 but nothing works. What is the correct thing to put into these fields?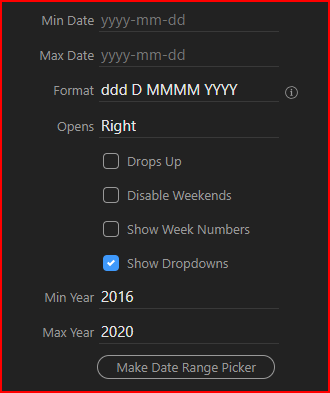 Is there also a way to do it dynamically, for instance, 3 years before and 3 years after today's date?