Wappler Version : 5.7.0 (Stable)
Operating System : MAC OS Ventura 13.3.1. M1 Pro.
Expected behavior
What do you think should happen?
The insert data binding should show the list of variables to pick from
Actual behavior
What actually happens?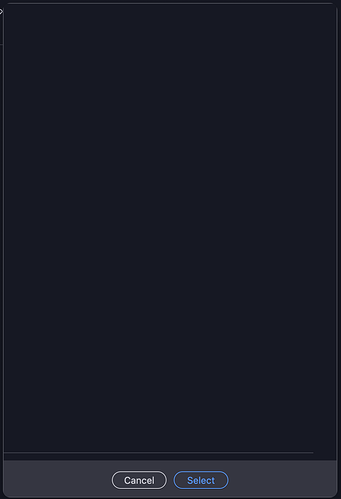 How to reproduce
Click on the icon on the right:

The problem is happening even on a clean new page.
It started happening today, a bit before the update of 5.7.0, it could be related to an update of the project frameworks?