Trying to create a bootstrap table generated from a query in server connect query data. It populates the fields Just fine.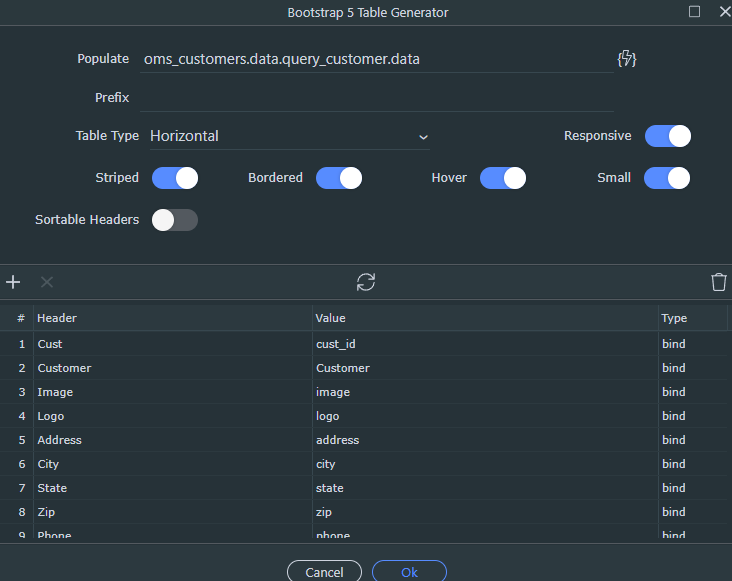 But when I click the okay in the table generator nothing happens and it goes back to normal.

I have been able to accomplish this endless times before. So not sure if I am just missing something.