Wappler Version : 4.9.1
Operating System : mac
Server Model: node
Database Type:
Hosting Type:
Expected behavior
When using a Set Value action in an API/Library, the value should not include \n if the type is set to boolean.
Actual behavior
\n is added to boolean values.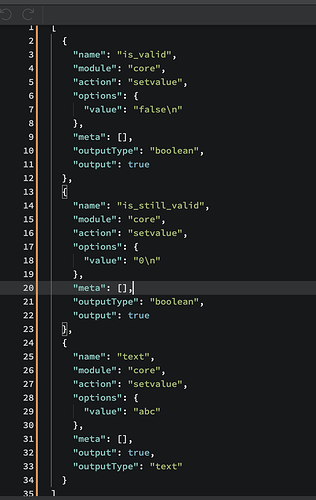 How to reproduce
Add the set value action
Enter false, true, 1 or 0 in the value
Save
Check the raw code.