Wappler Version : 4.2.2
Operating System : Windows 10
Server Model: NodeJS
Database Type: MySQL
Expected behavior
Using BETWEEN operator in Update Query Builder should save.
Actual behavior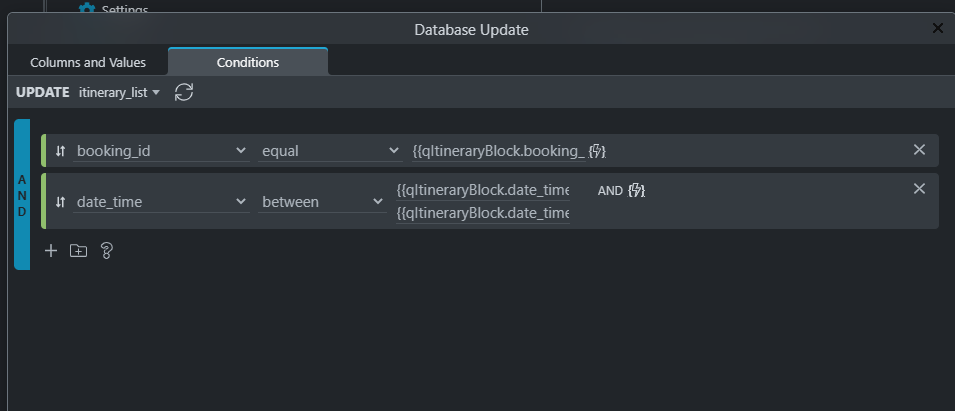 Clicking "OK" does not do anything. I tried running Wappler with logs, but nothing showed up in the logs.
How to reproduce
Create an update query and try to add a BETWEEN condition with bindings in parameters.
Putting static value works.
Have tried with both experimental on & off, does not work in both cases.
Don't have latest version, so can't test on that.