Wappler Version : 1.9.1
Operating System : Windows 10
Expected behavior
Selecting session variable and its values should work as viewed.
Actual behavior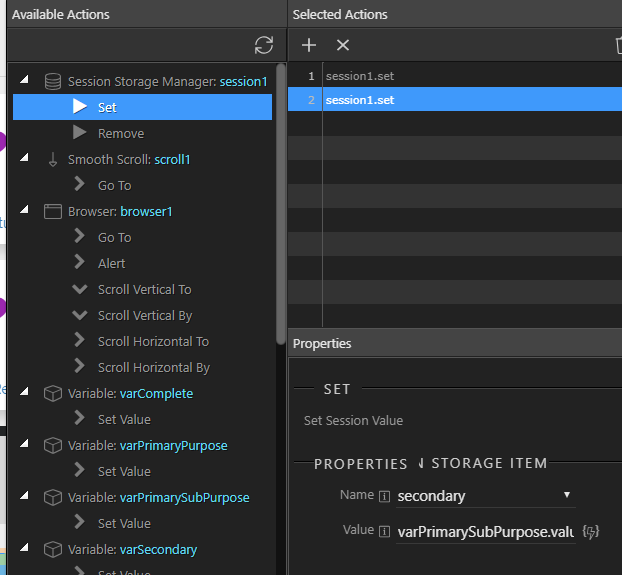 Name selection picker does not select the item clicked first time. Works second time. Every time.
When another action is selected, values of first gets copied to second and first becomes blank. Also, after setting everything up, its not guaranteed that values are saved exactly. Opening picker again shows incorrect/swapped/old values set for session variable.